Enjoying a snack that is naturally high in protein makes the goal of adding more protein that much more achievable! Crackers are an easy preparation to create in your Sedona Dehydrator. These crackers can be kept on hand in an airtight container or a grab and go bag for high protein snacking for up to two weeks after preparation.
Ingredients
2 cups fine almond flour
¾ cup cooked or sprouted garbanzo beans
½ cup ground golden flax seed
2 Tbsp olive oil
½ cup water
1 tsp sea salt
Optional: 1-2 Tbsp of your favorite dried seasoning
Directions
In your Personal Blender, combine the garbanzo beans and the olive oil. Blend until a thick paste forms.

In a mid-sized mixing bowl, combine the almond flour, the flax seeds, and the garbanzo bean mix.


Toss together until a thick paste is formed.

Add water 2 Tbsp at a time to lighten up the mixture.

Fold in sea salt and spices.

Let sit for about 5 minutes.

Spread mix over a covered dehydrator tray and dehydrate at 118°F for 4 hours.

Flip and dry for 2 more hours or completely dry all the way through.

Store in an airtight container for best results.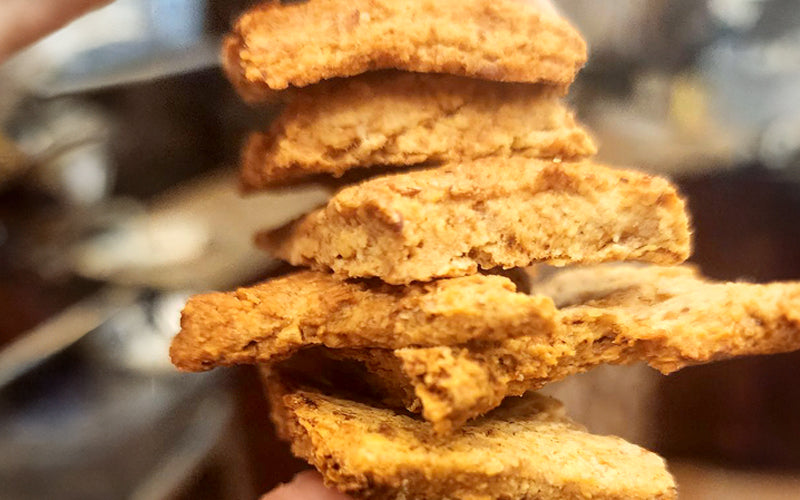 Tools to prepare your recipe
Liquid error (sections/pf-67e28752 line 479): product form must be given a product