Pumpkin Spice Pumpkin Slices
This is a fun snack and a unique way to enjoy pumpkins!
Ingredients
1 small sugar pie pumpkin
¼ cup raw agave nectar
1/8 cup raw olive oil
2 Tbps pumpkin pie spice
1 tsp sea salt
Directions
Start by removing the seeds from the pumpkin.

Slice the pumpkin into ¼ inch slices.


Whisk the agave, olive oil, pumpkin pie spice, and salt until well-combined and then use it to coat the edges of the pumpkin slices.

Line a dehydrator tray and dehydrate at 118°F for 6 hours, flipping halfway through.

Enjoy!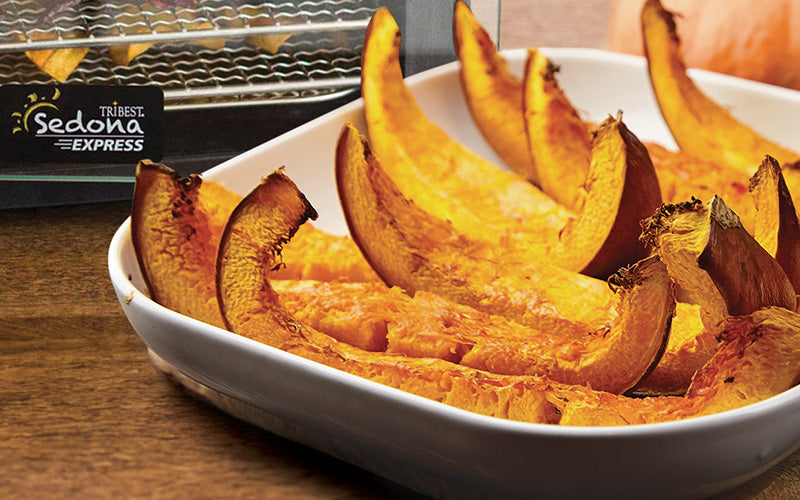 Pumpkin Spice Pumpkin Slices
Tools to prepare your recipe
Liquid error (sections/pf-75ebfb83 line 452): product form must be given a product