Ingredients
1 cup pine nuts
3/4 cup water
1/4 cup sun dried tomato
1/4 cup lemon juice
2 cloves garlic
1 tsp sea salt
12-16 mushrooms
Directions
Blend all ingredients, except for the mushrooms, until creamy.

Fill 12-16 cleaned mushroom caps with one scoop of the pine nut cream.


Optional:

Add 2 cups of chopped spinach into filling mix before filling mushrooms for a nice variation on this recipe.


Set on covered dehydrator tray.

Dehydrate using TST settings for 2 hours at 155ºF and another 2 hours at 115ºF.

Enjoy fresh!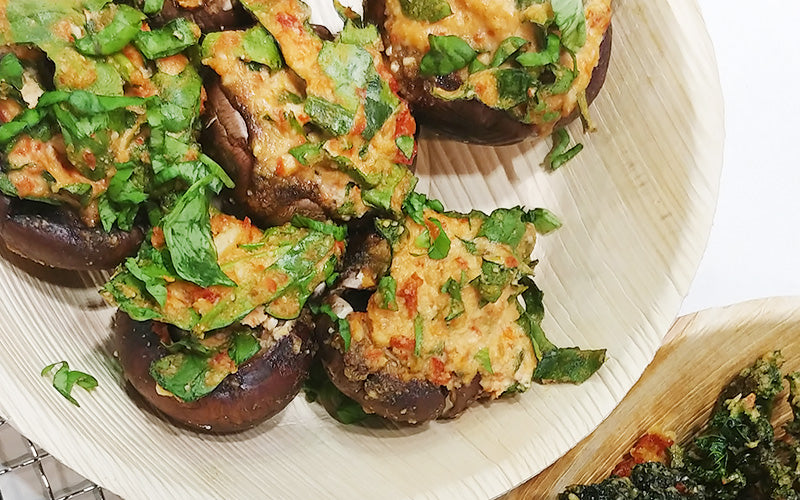 Tools to prepare your recipe
Liquid error (sections/pf-7c3576ed line 473): product form must be given a product