Store bought wraps are difficult to source if your current meal plan is grain-free, carb-lite or allergen-free. Creating wraps in the dehydrator can be fast and easy, plus will save you time each week if you make a double batch! Two bases for wrap recipes that make delicious, pliable wraps are flax and coconut.
Ingredients
3 cups fresh coconut flesh
1 cup ground golden flax seed
1 Tbsp yellow curry powder or 2 tsp turmeric powder
1 cup water
Directions
Blend well on high in a high-speed blender until mixture becomes thick and creamy.

Transfer 2 cups at a time to a covered dehydrator tray. Spread to ¼ inch in thickness across the tray.


Dehydrate at 115°F for about 6 hours. If your wraps are still not dry, allow to dry for up to an additional 2 hours, flipping beforehand.

Cut the tray of wrap into quarters and fill with your favorite fresh vegetable medley.

Enjoy fresh!
Chef Tip
If you flip your wrap, the edges may curl. To remedy this, simply place a damp paper cloth on the edges, letting sit for 15 minutes. For best results, store your wraps in the refrigerator in an airtight container.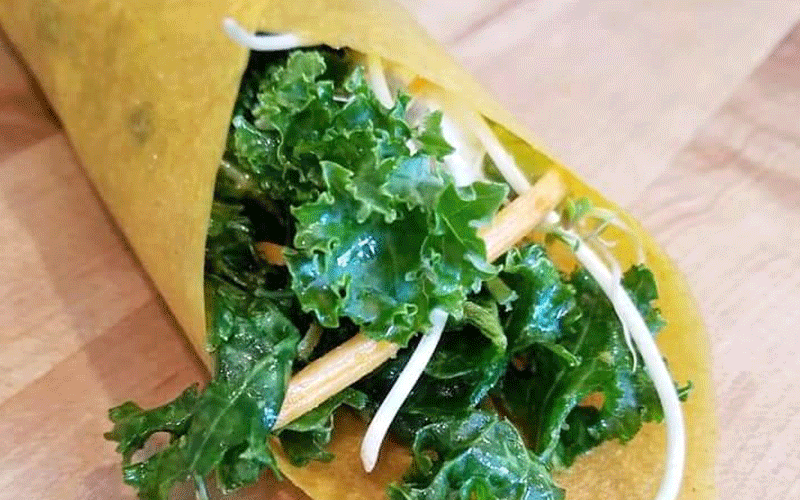 Tools to prepare your recipe
Liquid error (sections/pf-c7aa8ebc line 472): product form must be given a product