Wrap Ingredients
4 cups young thai coconut flesh, cleaned
4 Tbsp golden flax seed, ground
1/2 cup water
1 cup diced tomato
Filling Ingredients
4 leaves napa cabbage
1 cup shredded carrot
1 cup julienne cucumber
1 cup julienne squash
6 green onions
1 large avocado cut into 12 slices
Directions
Blend all wrap ingredients in a high-speed blender until thick and creamy.

Spread over lined dehydrator tray to 1/8 inch thickness.

Dehydrate at 118°F for 10 hours.

Remove from liner and cut into desired shape.

For the filling ingredients, cut the leafy section away from the napa cabbage and slice the rib into long skinny pieces.

Layer on the cutting board first the coconut wrap, then across the first inch of the wrap the left section of the napa, followed by 1/6 of the napa rib, 1/6 portion of all other veggies.

Repeat until all 6 wraps are full. Roll tightly and serve with your favorite dipping sauce and lime! Enjoy!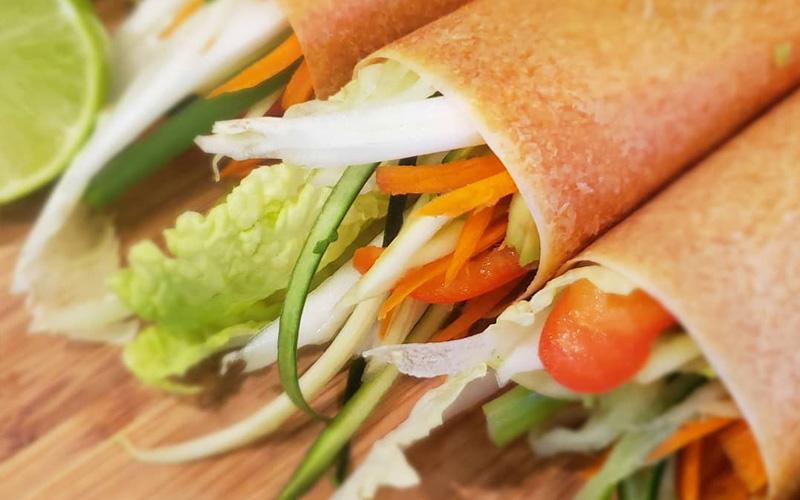 Tools to prepare your recipe
Liquid error (sections/pf-32745116 line 287): product form must be given a product