This raw vegan delight is just a quick blend in the Personal Blender II! Make a single serving in minutes and save time on the cleanup too!
Broth Ingredients
1/4 cup macadamia nut pieces
1 1/2 cup coconut water
1 tsp agave nectar
1 tsp curry powder
1 clove garlic
1 tsp miso paste (optional)
Main Ingredients
1 cup kelp noodles
1 cup zucchini noodles
1/4 cup sliced veggies
Cilantro and green onion to garnish
Directions
Fill your Personal Blender blending container with all broth ingredients and blend for about 45 seconds to 1 minute.

Serve over kelp noodles, zucchini noodles, and veggies. Top with cilantro and green onions for garnish.

Serve and enjoy!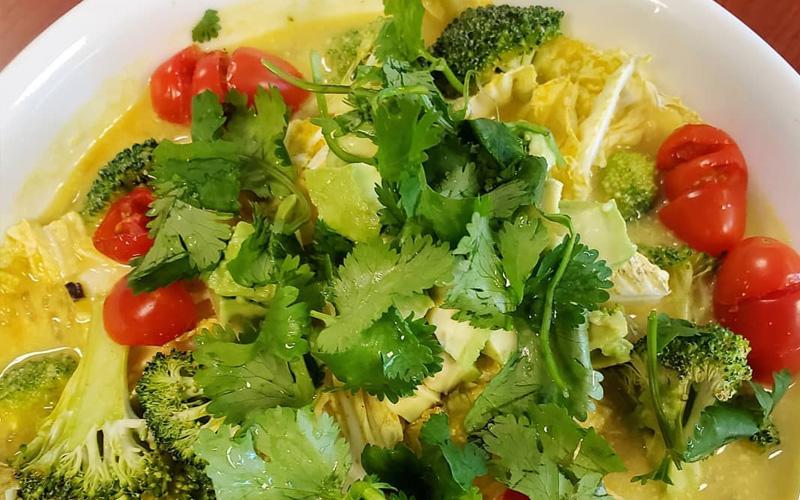 Tools to prepare your recipe
Liquid error (sections/pf-58f21589 line 312): product form must be given a product