Did you know that sprouts commonly contain nutrients at a higher density than a "full grown" plant food, plus the nutrients are more bioavailable in sprout form? This means a healthy boost for your daily energy levels, provides a fantastic support for optimal digestion, and let's not forget sprouts provide a delicious added flavor to any meal. Adding 2-4 oz to a meal can provide you with these great benefits and then some!
Salad Ingredients
1 cup leafy sprouts
½ cup lentil or other legume sprouts
½ cup diced avocado
½ cup diced tomato
½ cup diced red or orange bell peppers
½ cup diced cucumber
Dressing Ingredients
2 Tbsp tamari
2 Tbsp olive oil
1 tsp lemon juice
½ Tbsp chopped garlic (optional)
Directions
Whisk together all dressing ingredients and set aside.

In a medium bowl, toss together all ingredients (save sprouts) and 2-3 Tbsp of dressing.

In a flat bowl, layer legume sprouts, topped with vegetable mix, and then add the leafy sprouts on top. Enjoy!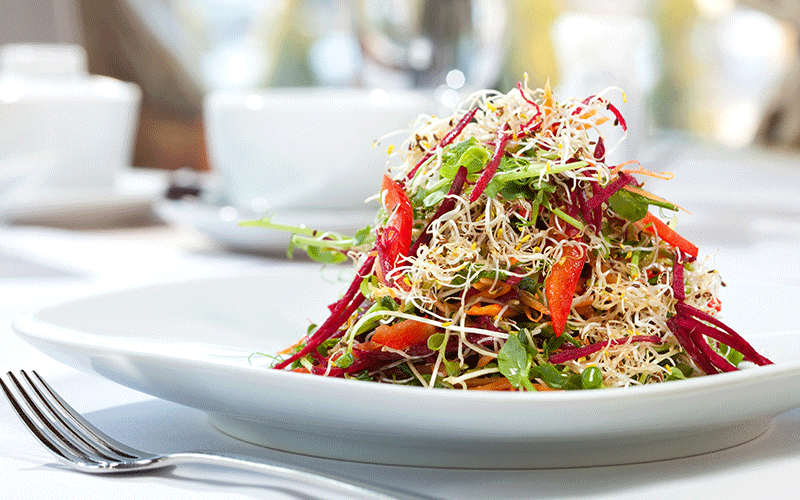 Tools to prepare your recipe
Liquid error (sections/pf-3340a288 line 431): product form must be given a product