Jenny shows us how to make a light and tasty raw wrap using a blender and Sedona Express Dehydrator. This is an easy fill-your-own wrap that's great for adding plant-based living foods into your diet. You can use a variety of nutritious leafy greens in your own custom wraps. This delicious wrap can easily be taken on-the-go.
Ingredients
1 cup dark or golden flax
1 zucchini, sliced
2 cups water
basil hummus
shredded carrots
shredded beets
leafy greens of your choice
Directions
Pour the flax into a blender and blend for 20-30 seconds, or until fine.

Add zucchini slices and two cups of water into the blender and blend until liquified and smooth.

Pour the "batter" onto a nonstick drying sheet.

Spread out the batter evenly across the drying sheet. Make sure it is about 1/4th inch thick.

Dehydrate in the Sedona on Raw Mode at 118ºF for 8 hours minimum.

Remove the wrap and cut it down into size.

Coat your wrap with basil hummus and add your own toppings, such as shredded carrots and beets.

Add your own leafy greens.

Roll up your wrap, serve, and enjoy.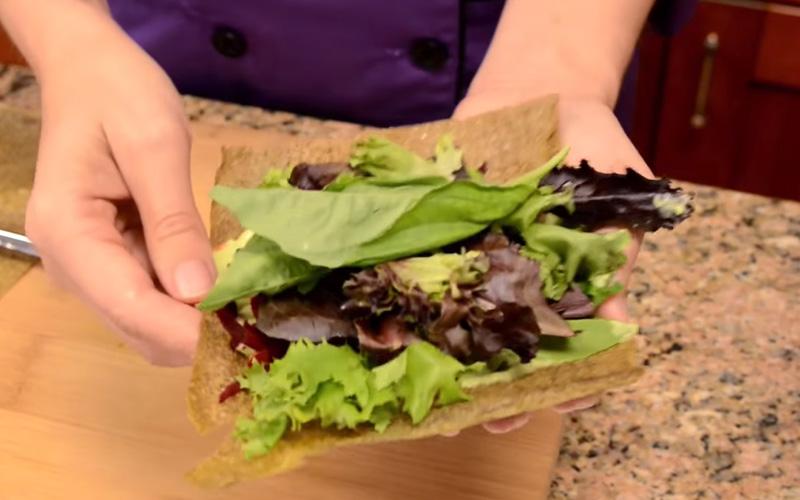 Tools to prepare your recipe
Liquid error (sections/pf-6352ddb3 line 284): product form must be given a product