Taco Mix Ingredients
2 cups diced steamed butternut squash
1 cup diced yellow onion
1 cup organic corn kernels, raw
1 cup diced tomato
1/2 cup serrano peppers, sliced
1 Tbsp avocado oil
1 tsp paprika
1 tsp chili powder
1/2 tsp sea salt
Other Ingredients
1 cup fresh lettuce leaves of choice
1 cup salsa of choice
8 taco shells
Directions
In a mid-sized sauté pan, sauté the tomato, corn, onion, serrano peppers and avocado oil on high for 4 minutes.

Add in butternut squash and all spices, including sea salt and sauté another 3-4 minutes.

Remove from heat and layer your taco shell, lettuce and 1/8th butternut squash filling mix.

Top each taco with fresh salsa and enjoy! Taco mix stores in the refrigerator for up to 1 week for easy advance prep. options.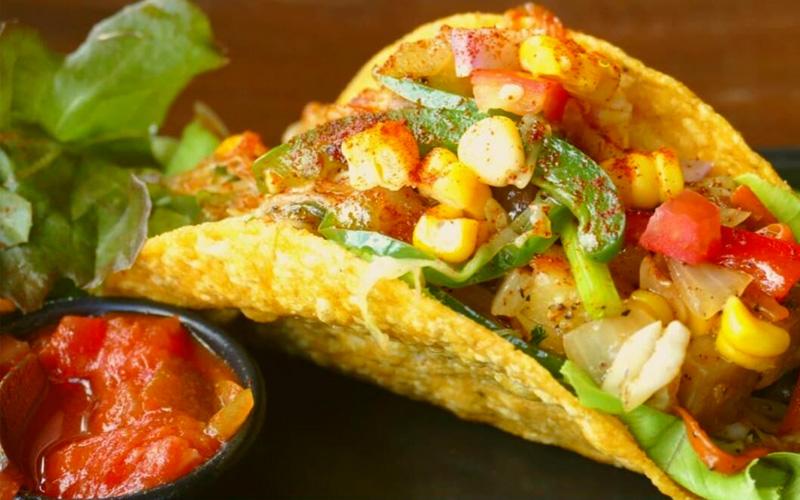 Tools to prepare your recipe
Liquid error (sections/pf-64147fd0 line 292): product form must be given a product