Smoky, slightly spicy and all around delicious, this entrée perks up the party every time! Plus this meal can be made on repeat during busy weeks for easy Grab and Go meals!
Sauce Ingredients
1 cup cashews
1 tomato
1 Tbsp chipotle powder
1 tsp chili powder
¼ cup lemon juice
1 tsp tamari
Filling Ingredients
2 cups mushrooms, chopped
½ cup green onions, chopped
1 cup shredded carrots
1 cup shredded zucchini
For the Final Entrée:
2 red bell peppers, sliced and deseeded
Directions
Blend all sauce ingredients on high. Chef tip—juice in your Greenstar a large batch of lemon and orange juice before Father's Day weekend. This way you will be able to use these fresh citrus notes in all your preparations!

Toss together the sauce and the filling ingredients.

Fill the pepper halves with ¼ each of the filling.

For cooking, you have 3 options:
#1 - Place them in the dehydrator at 118°F for 4 hours.
#2 - BBQ on medium heat for 8-10 minutes until vegetables are soft.
#3 - Bake at 350°F for 20 minutes.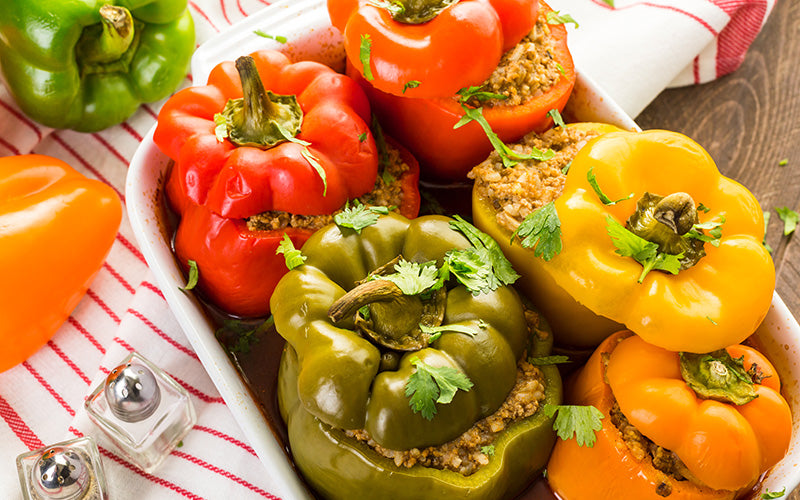 Tools to prepare your recipe
Liquid error (sections/pf-bc6ec635 line 391): product form must be given a product