Layer Ingredients
2 cups chopped cremini mushrooms
1 large eggplant
Pesto Sauce
1 cup walnuts
1 cup basil
1/2 cup olive oil
1 tsp sea salt
Bell Pepper Tapenade
1 large bell pepper
4 Tbsp basil
2 Tbsp olive oil
1/4 tsp salt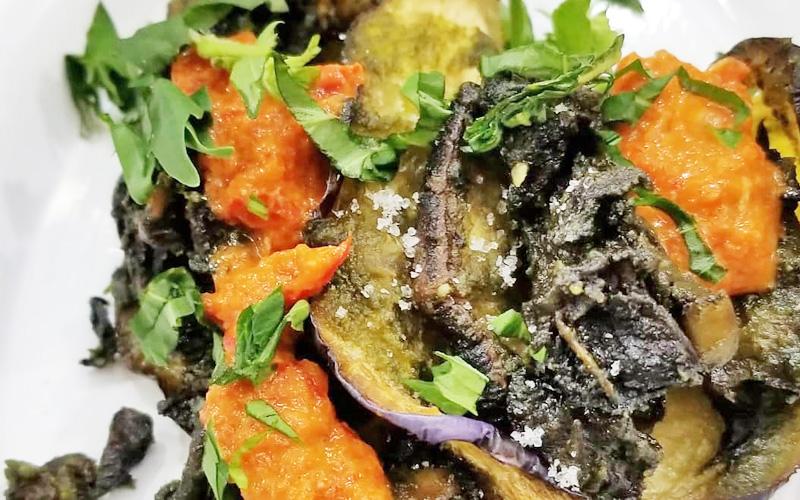 Directions
In the Glass Personal Blender with vacuum container, blend the pesto sauce and bell pepper tapenade separately.

In a mid-sized mixing bowl, toss the chopped cremini mushrooms with 1/2 cup of the pesto sauce.

Let the mushrooms sit and slice 12 thin rounds of eggplant.

Line a dehydrator tray with a non-stick drying sheet and fill each round with 2 Tbsp of mushroom mix.

Lay side by side, so they easily hold each other up. Dehydrate at 125ºF for 4 hours. During this time, the food temp never exceeds 118ºF, but stays up over 105ºF for safe dehydrating.

When the time is done, top each eggplant appetizer with fresh pesto dollop and red bell pepper dollop. Serve garnished with fresh basil and a pinch of sea salt!
Tools to prepare your recipe
Liquid error (sections/pf-dda09b65 line 542): product form must be given a product