You'll find the Shine Electric Spiralizer is a great companion for all your weekly food prep and makes it easy to enjoy bowls, salads, and vegetable side dishes from healthy, nutrient-rich vegetables.
Ingredients
1 English cucumber
1 cup olives
2 cups sliced baby tomatoes
1 cup feta crumbles
2 Tbsp olive oil
1 Tbsp Greek spices
Directions
Spiralize the cucumber with the Shine Electric Spiralizer using its fettuccine blade.
Add 4 cups of the spirals to a large bowl.

Add in the rest of the ingredients and toss together well. Yummm!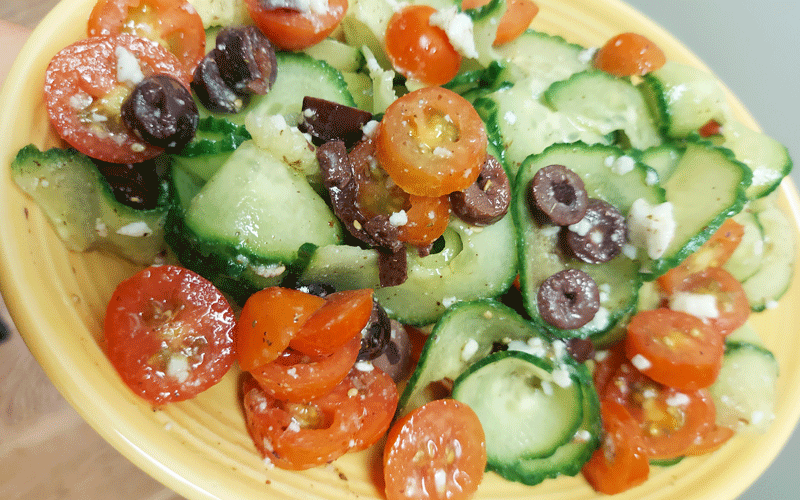 Tools to prepare your recipe
Liquid error (sections/pf-8e637c8b line 395): product form must be given a product