Enjoy this fun video of a simple easy salad that can be created in minutes using the new Glass Personal Blender.
Berry Dressing Ingredients
1/4 cup strawberries
1/4 cup lemon juice
1/4 cup coconut water
1/4 cup macadamia nuts
1 Tbsp coconut nectar
1 pinch sea salt
Salad Ingredients
salad of your choice
1/2 cup avocado
1/2 cup blackberries
1/4 cup sliced strawberries
Directions
Fill your Glass Personal Blender blending container with all the Berry Dressing ingredients and blend until rich and creamy.

Toss salad with the dressing and then add in avocado, blackberries. Toss well.

Layer on the sliced strawberries and blackberries.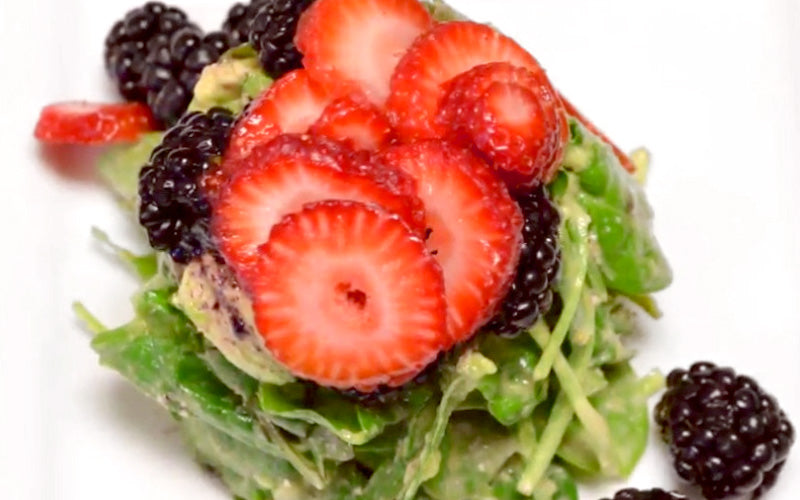 Tools to prepare your recipe