You'll find the Shine Electric Spiralizer is a great companion for all your weekly food prep and makes it easy to enjoy bowls, salads, and vegetable side dishes from healthy, nutrient-rich vegetables.
Sauce Ingredients
1/2 cup water
1/2 cup raw cashews
2 Tbsp lemon juice
1 Tbsp tamari
1 tsp raw sweetener
1 small piece ginger
Bowl Ingredients
1 cup carrot noodles
1 cup squash noodles
1/3 cup chopped cilantro
red chili flakes to garnish
Directions
Blend all sauce ingredients in the Personal Blender until creamy.

Spiralize the veggies with the Shine Electric Spiralizer and set aside until ready to use.
Pour sauce over noodles, garnish and serve fresh!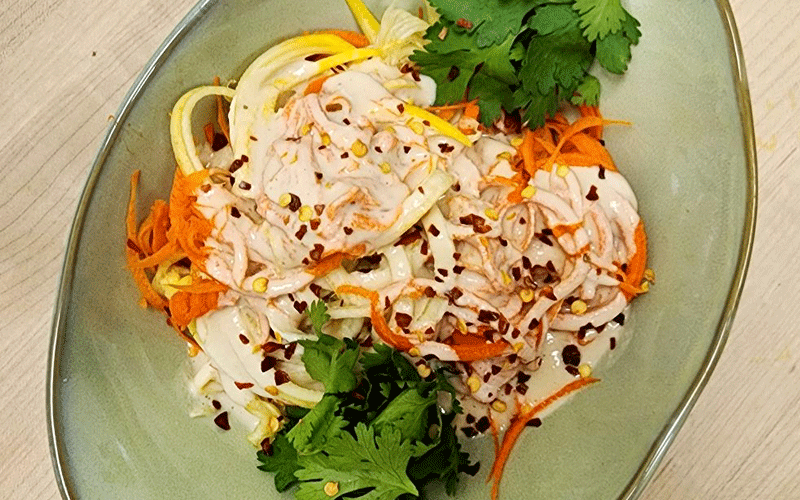 Tools to prepare your recipe
Liquid error (sections/pf-56846812 line 391): product form must be given a product