Asparagus with Sweet Mustard Dressing
Such a simple dish, plus you can blend and save your sauce in a small mason jar with the Personal Blender II.
Ingredients
1 bundle asparagus spears
4 tsp capers
1/2 cup extra virgin olive oil
2 Tbsp stone ground mustard
2 Tbsp lemon juice
1 Tbsp raw agave nectar
Directions
Blend the oil, mustard, lemon juice, and agave nectar using the Personal Blender II.

Blanch the asparagus and then serve chilled.

Garnish asparagus with capers and shaved asparagus. Drizzle blended sauce over the asparagus.

Serve and enjoy!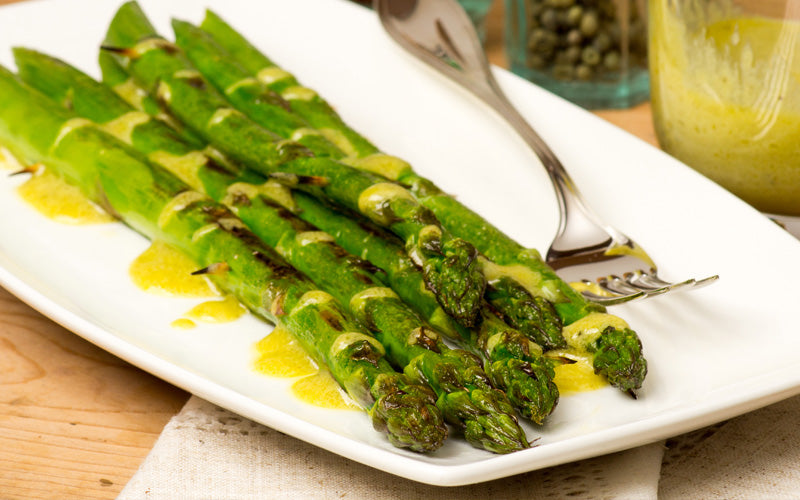 Asparagus with Sweet Mustard Dressing
Tools to prepare your recipe
Liquid error (sections/pf-c0943a8b line 351): product form must be given a product