Cilantro Dressing in Veggie Quinoa Bowl
This super simple quinoa bowl is a delicious combo of quinoa, carrot curls and fresh herbs tossed with a light cilantro dressing. Try this dressing in our Glass Personal Blender for a quick easy blend you can use all week long!
Ingredients
1 cup fresh cilantro leaves
2/3 cup avocado oil
1/2 cup lime or lemon juice
1 clove garlic
1 tsp sea salt
Directions
Blend until a green emulsion is formed and enjoy for up to 7 days in the refrigerator!

Serve over your favorite salad or veggie bowl and enjoy!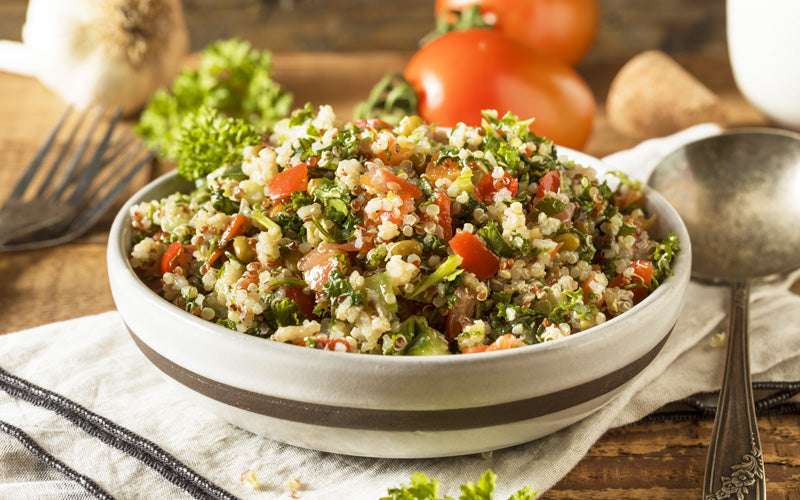 Cilantro Dressing in Veggie Quinoa Bowl
Tools to prepare your recipe
Liquid error (sections/pf-b0226d3f line 390): product form must be given a product