Aren't zucchini noodles romantic? We think so! Enjoy a bowl of delicious zucchini noodles today with your lover, family, and friends today! Simply throw the sauce on top of your noodles.
Ingredients
1/4 cup olive oil
2 cups parsley leaves
1/4 cup tomato
1 clove garlic
juice of 1 lemon
1/4 hot pepper
Directions
Blend all ingredients and toss with noodles for a fresh plate!

Serve and enjoy!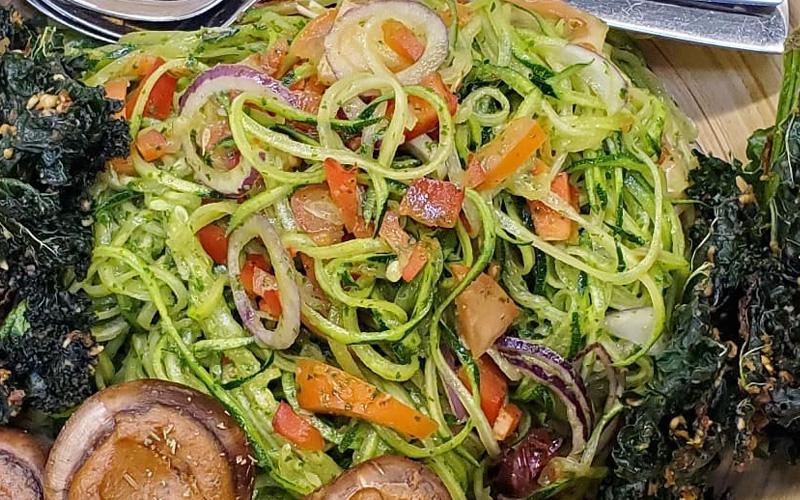 Tools to prepare your recipe
Liquid error (sections/pf-4da2452b line 346): product form must be given a product