A break from the traditional, this plant-based pesto will last up to 10 days in the refrigerator, so go ahead and make a double batch! Enjoy the rich flavor and texture of the pistachio, plus an extra dose of B vitamins to boost your energy.
Ingredients
6 cups fresh basil leaves
1 ½ cups olive oil
6 cloves garlic
1 ½ tsp sea salt
1 ½ cups pistachios
Directions
Add all ingredients, except for the pistachios, into the Dynapro blending container and secure the lid.

Press the Preset Button BLEND x2. After blending, add the pistachios into the container and press BLEND x2 again. Keep an eye on the raw temperature indicator to prevent overheating.

Serve and enjoy!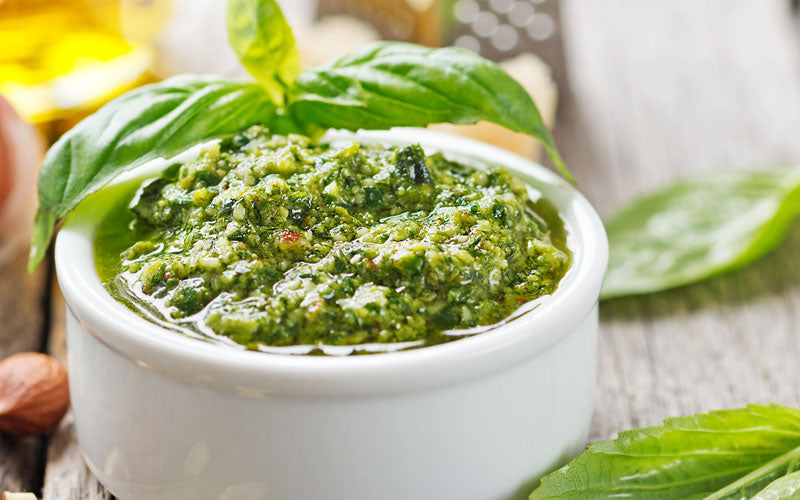 Tools to prepare your recipe
Liquid error (sections/pf-b549fb5e line 350): product form must be given a product