Celery with Cilantro Hummus + Cayenne Sesame Seeds—A plant powered afternoon pick me-up!
Ingredients
1 cup cooked garbanzo beans
2 Tbsp tahini paste
2 Tbsp olive oil
1/2 tsp sea salt
1/4 cup cilantro leaves
Directions
Blend the garbanzo beans, tahini paste, olive oil, and sea salt in the Mason Jar Ready Personal Blender II. Pulse until chopped.

Add the cilantro leaves. Serve chilled.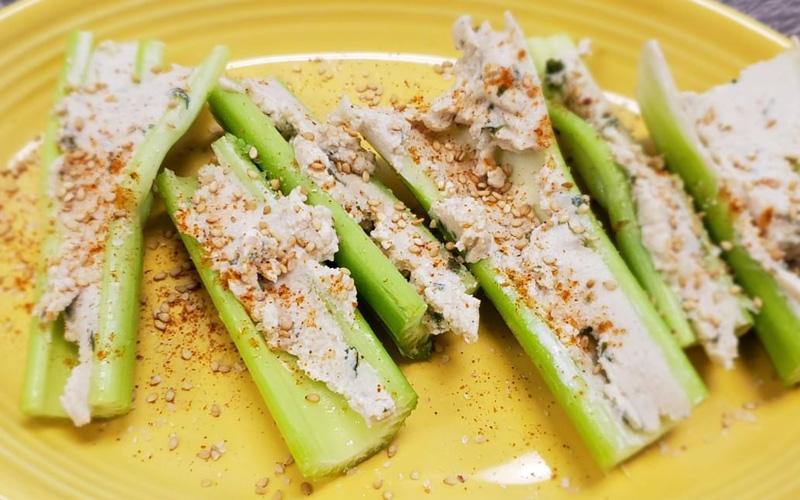 Tools to prepare your recipe
Liquid error (sections/pf-821ad0c3 line 343): product form must be given a product