Blend up a raw soup today! Try out this simple and easy veggie blend. The Dynapro High-Speed Blender will warm this soup to 118ºF in about 3 minutes and if you hold it there at that temperature, you will preserve all the nutrients and enzymes—it's the best of both worlds. A warm soup + phytonutrients for boosting your health!
Ingredients
1 carrot
1 red bell pepper (seeds included)
1 zucchini
3 Tbsp red onion
1 clove garlic
1 Tbsp raw olive oil
1 pinch sea salt
Directions
Add all ingredients into the Dynapro blending container and secure the lid.

Optional: Add fresh herbs, like basil for fun variations!

Blend on high under vacuum in the Dynapro for 3 minutes, keeping an eye on the raw temperature indicator to prevent overheating.

Serve and enjoy!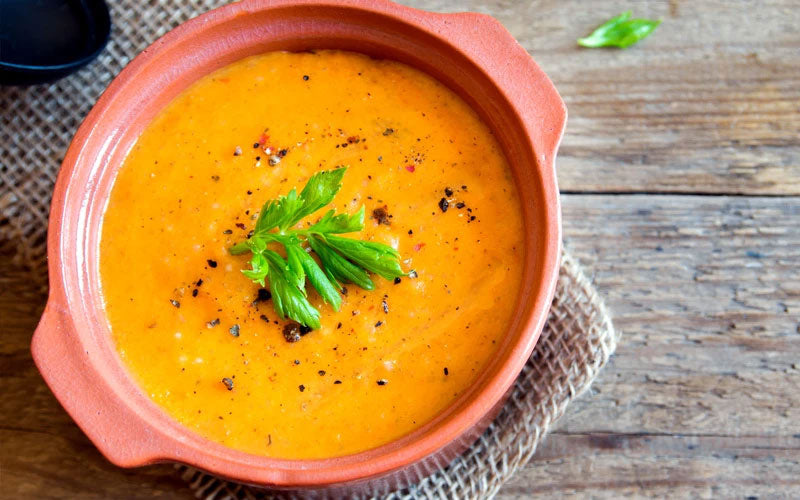 Gluten-Free • Vegan • Low Carb
Tools to prepare your recipe
Liquid error (sections/pf-a41da238 line 224): product form must be given a product