Ingredients
3 cups water*
½ cup diced carrots
¼ cup diced zucchini
2 Tbsp diced yellow onion
1 Tbsp grated ginger
½ tsp sea salt
*This recipe is a broth style soup. If you wish to enjoy a thicker broth, try using 2 cups water + 1 cup coconut milk.
Directions for Using the Soyabella
Place all ingredients into the COARSE SCREEN. Add water, kale, and beans to the CARAFE. Attach the SCREEN securely to the MOTOR HEAD.

Add water into the CARAFE and place the MOTOR HEAD over the CARAFE. Press POWER (or Paste/Off) button. Allow the recipe to process.

Pour out soup into a cup while hot and enjoy fresh. Be careful to touch only the handle of the Soyabella when transferring hot broths.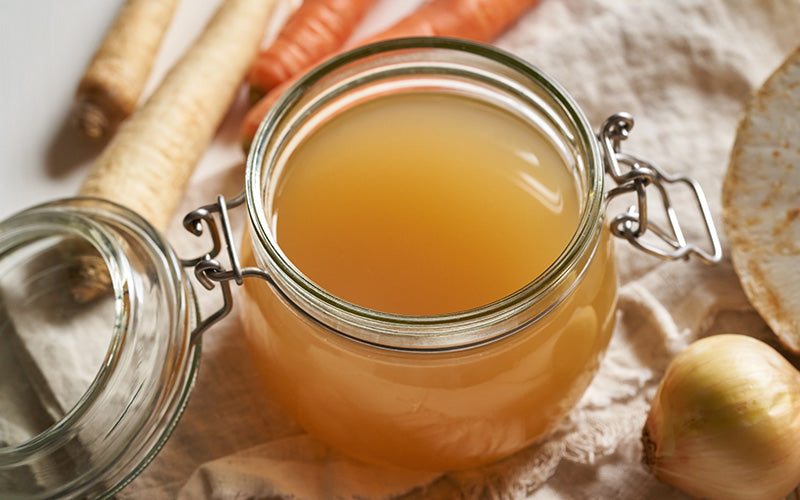 Tools to prepare your recipe
Liquid error (sections/pf-1a1bcd18 line 265): product form must be given a product