For best results, blend this soup under vacuum and enjoy 3 additional days of shelf life, bolder flavors, and additional antioxidants!
Ingredients
2 cups steamed butternut squash
2 cups steamed pumpkin
4 Tbsp coconut milk
1 Tbsp cinnamon
1 tsp sea salt
Directions
Blend all ingredients for 1-2 minutes or until the consistency is smooth.

Garnish with pumpkin seeds and almond cheese for a rich creamy bite every time!

Serve and enjoy!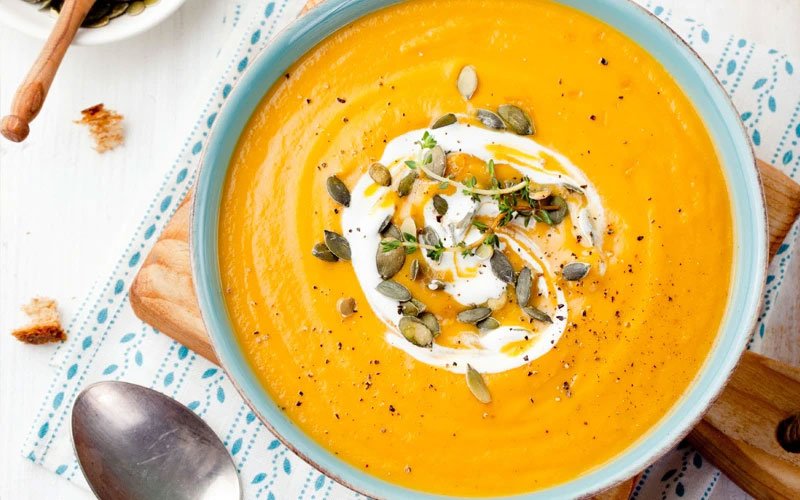 Tools to prepare your recipe
Liquid error (sections/pf-b14faf25 line 263): product form must be given a product