Blend up a soup broth in the Personal Blender II and serve it over a mix of fresh veggies, kelp noodles and cucumber noodles for a savory and simple take on an easy vegan bowl! Here is one of our favorite savory broths that is easy to blend and pour.
Ingredients
1 cup coconut water
1/4 cup lime or lemon juice
1 clove garlic
1/8 cup green onion
2 Tbsp tahini paste
1 Tbsp miso paste
Directions
Blend all ingredients together and pour over your favorite fresh vegetable combo. Top with seasoning and spices as desired.

Enjoy fresh!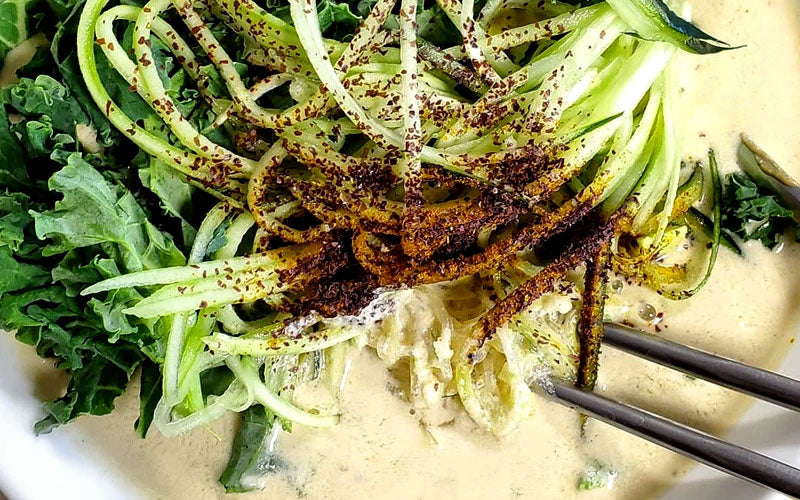 Tools to prepare your recipe
Liquid error (sections/pf-5c746e61 line 388): product form must be given a product