Ingredients
1 cup diced cucumber, peeled
2 diced tomato
1/2 cup mango
1/2 cup diced red bell pepper
1/4 cup fresh basil
1 clove garlic
1 pinch sea salt
2 Tbsp olive oil
Directions
Add all ingredients, except for the olive oil, into the Dynapro blending container and secure the lid

Blend on high under vacuum for 2 minutes, keeping an eye on the raw temperature indicator to prevent overheating.

Add the olive oil while your ingredients are blending for another 20 seconds. Enjoy and serve!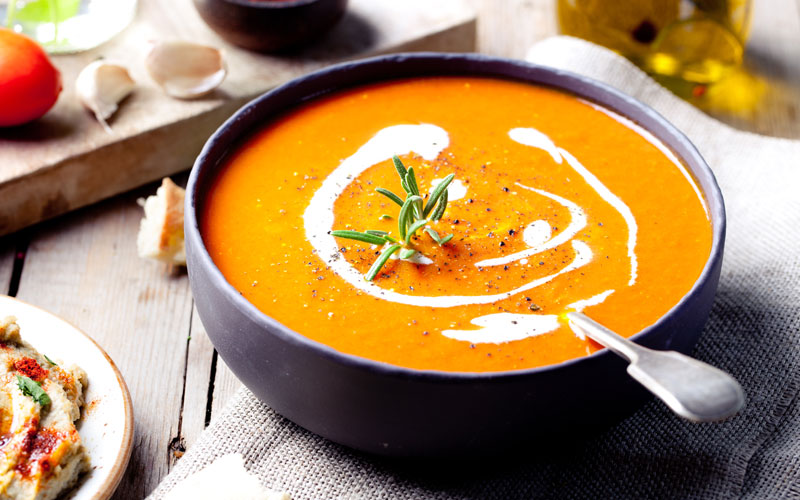 Refreshing Mango Gazpacho
Tools to prepare your recipe
Liquid error (sections/pf-191a69a4 line 263): product form must be given a product