Ingredients
4 cups water
1 cup chopped kale
1 cup cooked white kidney beans
½ cup chopped celery
½ cup chopped carrots
¼ cup chopped onion
1 clove garlic
1 tsp sea salt
Directions for Using the Soyabella
Place celery, carrots, onion, garlic, and salt into the FINE SCREEN. Add water, kale, and beans to the CARAFE. Attach the SCREEN securely to the MOTOR HEAD.

Place the MOTOR HEAD over the CARAFE. Press POWER (or Paste/Off) button. Allow the recipe to process.

Pour out soup into a cup while hot and enjoy fresh. Be careful to touch only the handle of the Soyabella when transferring hot broths.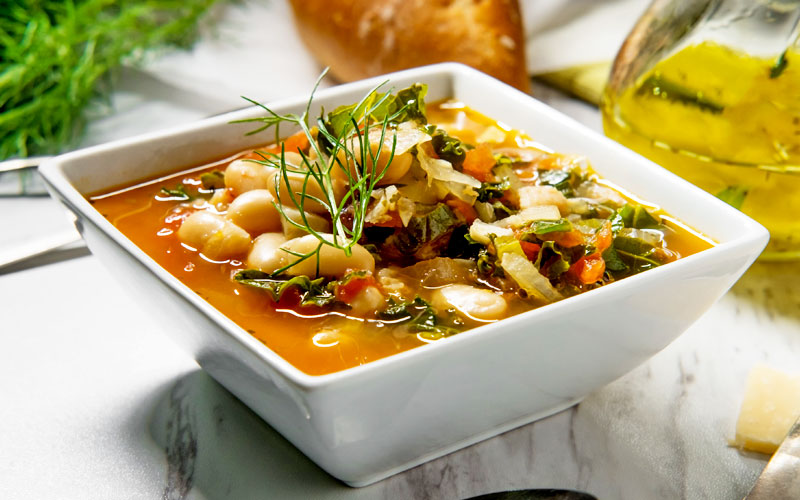 Tools to prepare your recipe
Liquid error (sections/pf-ffbb1c59 line 263): product form must be given a product