Ingredients
1 package Miyokos cultured vegan butter
6 figs, sliced
1 cup pomegranate seeds
1 cup basil
4 cloves garlic
Directions
Soften butter by leaving to sit out for 1 hour before use.

Press out butter over wooden cutting board or plate evenly.

In the Personal Blender, pulse the basil and the garlic. Add this mix throughout the board.

Layer on pomegranate seeds and figs.

Enjoy with a fresh gluten-free bread like Carbonaut, grain-free crackers, or your favorite dippable square.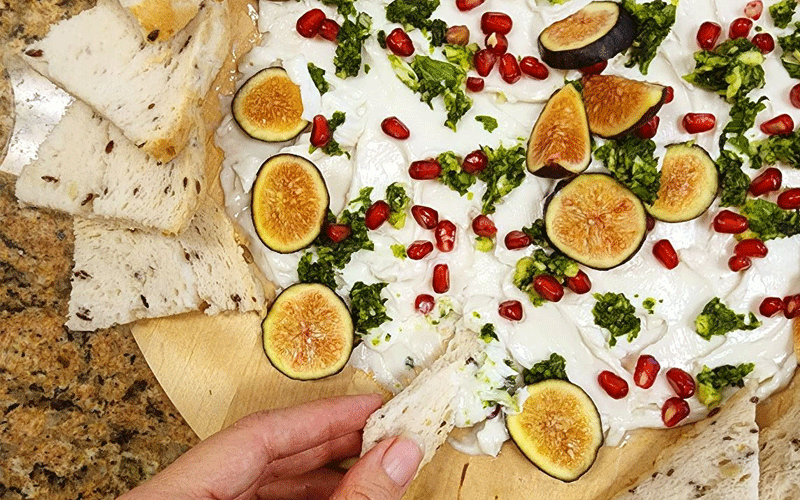 Tools to prepare your recipe
Liquid error (sections/pf-0404bd7b line 383): product form must be given a product