Crackers are a great use of leftover vegetable pulp and are easy to create as well. Salty, crunchy snacks can be elusive if you are trying out keto or paleo diets. In the Sedona, you can create your own crackers that are high-protein, grain-free, and full of healthy fats. Try this base combo for a simple base you can work from to add even more functional ingredients to.
Ingredients
2 cups diced or shredded carrots
2 cups ground golden flax seed
1 cup almond flour
2 cloves garlic
1 Tbsp olive or avocado oil
1 tsp sea salt (optional)
Directions
Blend well on high in a high-speed blender until mixture becomes thick and creamy.

Transfer to a covered dehydrator tray.

Spread to ¼ thickness across the tray. Dehydrate at 115°F for about 10 hours.

Fun Add-Ins

• Pumpkin Seeds - high in protein 27 g
• Hemp Seeds - high in protein and omegas 14 g
• Chia Seeds - good source of endurance energy and omegas
• Spices - add in turmeric, chili powder or paprika to benefit from a boost of alkalizing minerals.
Chef Tip
For different variations, try using your leftover root vegetable juice pulp or green juice pulp in place of the carrots!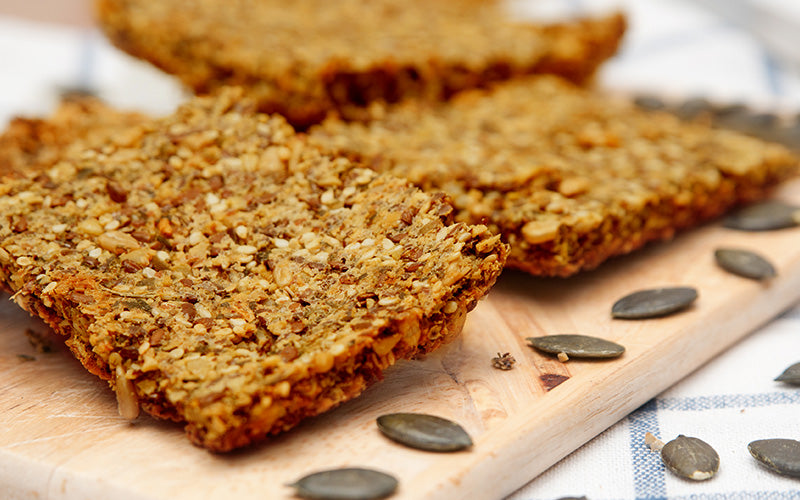 Tools to prepare your recipe
Liquid error (sections/pf-cd8d8a52 line 325): product form must be given a product