#Veganbrownies are to live for! Try these simple and delicious raw vegan brownies in your Sedona Food Dehydrator and share with family and friends all season long!
Brownie Base Ingredients
2 cups pecan pieces
1/2 cup raw agave or coconut nectar
1/3 cup raw cacao powder
1 Tbsp cinnamon
1/2 tsp fine sea salt
Frosting Ingredients
2 cups avocado
1/2 cup raw cacao
1/3 cup raw agave or coconut nectar
2 Tbsp coconut butter
1/4 tsp sea salt
Water as needed*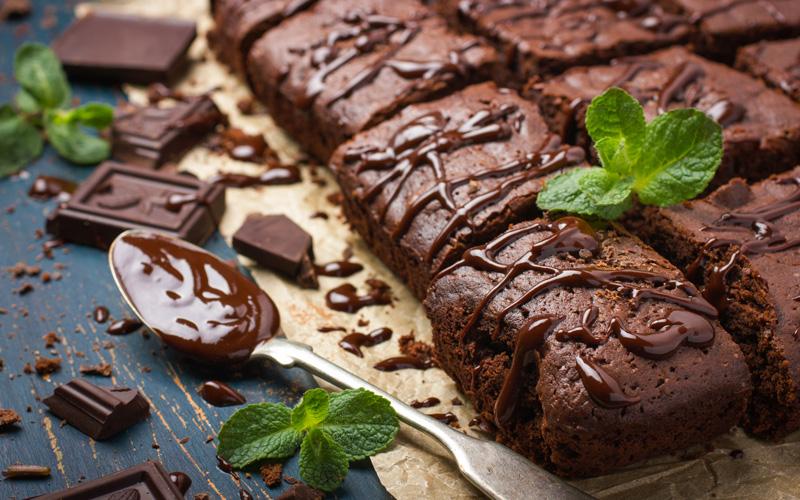 Directions
Process all the brownie base ingredients in a food processor with the s-blade attachment in place.

Once a "dough ball" forms, remove from the food processor.

On a basic dehydration tray lined with a silicone drying sheet, form the dough into a 5 inch square. The square should be about 1/2 inch thick.

Dehydrate at 115°F for 3 hours.

Remove and let it cool before topping with frosting.

Blend all frosting ingredients on high under vacuum protection in the Dynapro Commercial Vacuum Blender. This blend can also be achieved in the Glass Personal Blender, but be sure to add the liquids last so they will be closest to the blades during the blending cycle. If the mixture is too thick, add 2 Tbsp of water at a time to thin out.* Product will vary depending on the avocados.

Remove frosting and top brownies.

Chill for 1 hour in the refrigerator before serving. Enjoy for up to 7 days if kept refrigerated.

Chef Tip: Make a double batch of the frosting and use as a "chocolate dip" on fresh fruits.
Tools to prepare your recipe
Liquid error (sections/pf-2d21c400 line 383): product form must be given a product