Packaged sweet treats are often high in sugar and off limits for goal oriented meal planning, but in the Sedona Dehydrator you can create your own sweet treats with low glycemic sweeteners and dehydrate them so you can take them with you wherever you go!
Ingredients
1 cup soaked mission figs with the stems removed
1 cup pecan pieces
1/3 cup raw agave nectar or other natural sweetener
1 tsp cinnamon
½ tsp nutmeg
2 cups sliced apple (for garnish)
Directions
Place all ingredients, save garnish, in a food processor with the s-blade attachment in place and process until a thick dough ball forms.

Scoop out 2 Tbsp at a time and flatten to ½ inch thickness.

Place 2 sliced apples on the top of each and press into dough.

Dehydrate at 118°F for 8 hours or until completely dry.
Chef Tip
Cookies are a great place to stash other healthy ingredients like spirulina, maca root, cacao and more! Consider adding at least 1 superfood to your sweet snack to benefit from an extra dose of nutrition.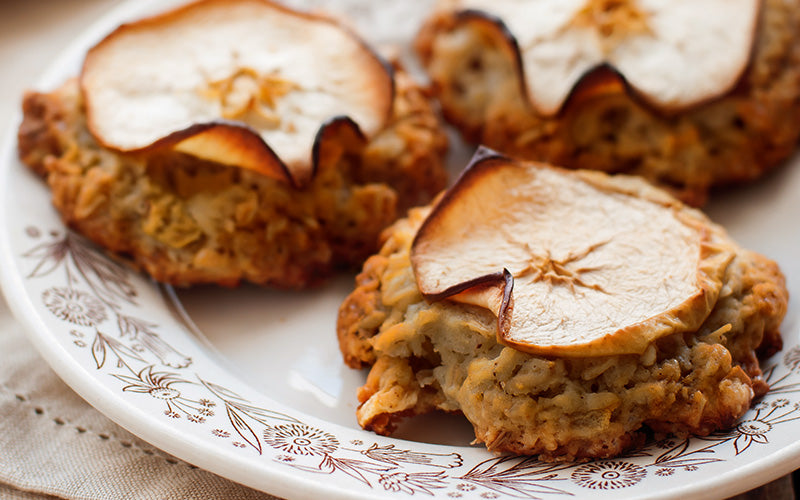 Tools to prepare your recipe
Liquid error (sections/pf-fceda5af line 304): product form must be given a product