Why not nosh on some stuffed persimmons this weekend? These are easy to prepare and a fast, fun snack!
Dressing Ingredients
1/2 cup avocado oil
2 Tbsp balsamic or apple cider vinegar
1 Tbsp agave nectar
pinch of sea salt
Filling Ingredients
2 cups chopped kale
1/2 avocado
4 Tbsp pumpkin seeds
4 Tbsp chopped celery
4 Tbsp chopped dried cranberries
Directions
In a Personal Blender, blend only the dressing ingredients.

Toss the blended dressing and filling ingredients together.

Cut persimmons in half and stuff with the filling mixture.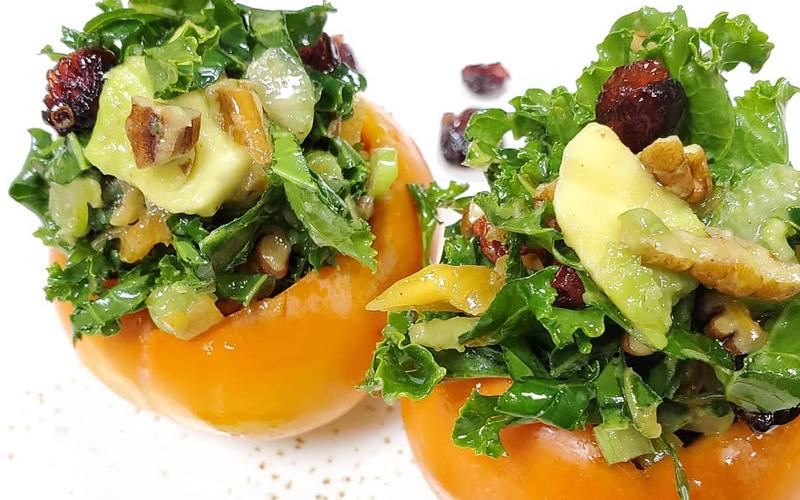 Tools to prepare your recipe
Liquid error (sections/pf-9758d0ab line 345): product form must be given a product