Let's be honest, who doesn't love a sweet parfait for breakfast? This health driven recipe blurs the lines between breakfast and dessert!
Ingredients
2 cups nut, seed, or oat milk
½ cup raspberries or strawberries
¼ cup chia seeds
¼ cup raw agave nectar
Directions
Add all ingredients into your blending container and blend for 1 minute.

After blending, let the chia mix sit for 15 minutes before layering with fruits. Layer in an 8-10 oz mason jar evenly: 4 oz chia mix, 4 oz seasonal fruit, and then another 4 oz chia mix.

Repeat for second serving.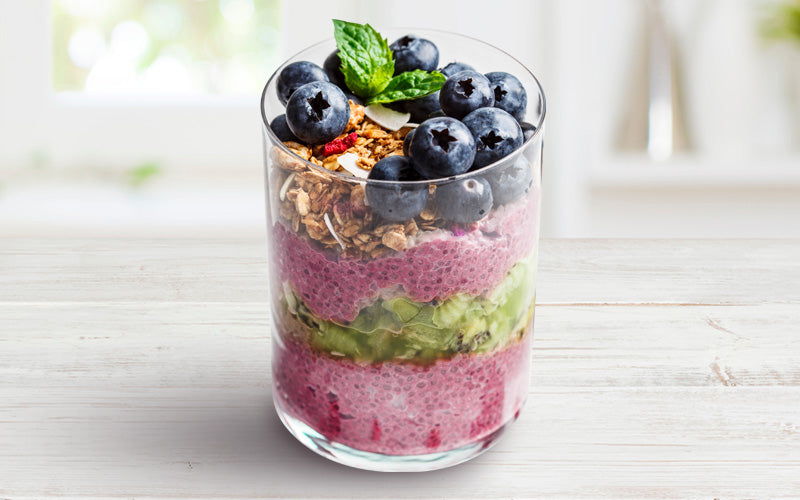 Tools to prepare your recipe
Liquid error (sections/pf-5a5e1a25 line 263): product form must be given a product