Ingredients
3 cups diced apples, skin removed
1 cup water
3 Tbsp raw sweetener of choice
1 tsp sea salt
Directions for Using the Soyabella
Add all ingredients to the CARAFE. Place the MOTOR HEAD over the carafe securely.

Press the POWER (or Paste/Off) button and allow the cycle to process.

Once finished, remove the MOTOR HEAD. Remember to use the handle of the CARAFE with care. The rest of the machine will still be hot.

For a creamier blend, let it cool, then press the RAW (or Mill) button for 3-4 cycles.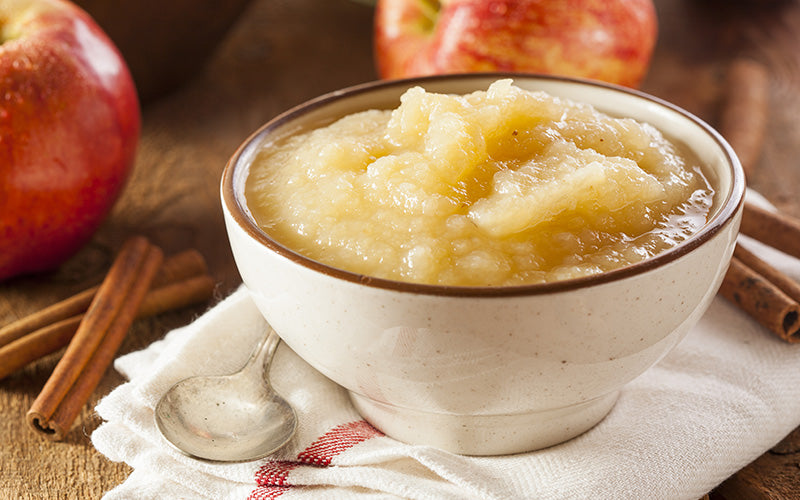 Tools to prepare your recipe
Liquid error (sections/pf-01d82b4f line 261): product form must be given a product