Sproutman's Super Green Smoothie
By:

Steve Meyerowitz, Sproutman
Ingredients
handful of alfalfa sprouts
¼ cup chopped tomato
¾ cup chopped parsley
1½ cups loosely-packed baby spinach or kale
1-2 Tbsp lemon juice
1 tsp olive oil
water
Directions
Add all ingredients into your blending container.

Blend ingredients together at a low speed to minimize oxidation. If you're interested in learning about blending in an oxygen-free environment (vacuum blending), look into the Dynapro Vacuum Blender. It includes a vacuum sealable lid which allows you to remove all excess oxygen from the container before blending. A non-oxygenated blend will have better flavor, vibrant color, increased nutrient density, a more consistent texture, and prolonged storage.

If the flavor of the greens in this drink is too much for you, neutralize it by adding more tomato or a peeled cucumber. Baby kale or baby spinach are more delicately flavored than their mature counterparts.

Enjoy and serve!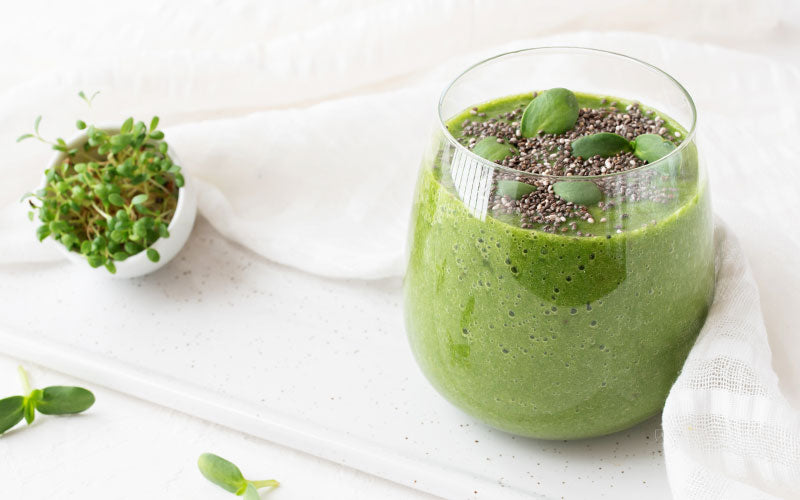 Sproutman's Super Green Smoothie
Tools to prepare your recipe
Liquid error (sections/pf-441a3edf line 373): product form must be given a product