A very satisfying high-protein shake featuring a variety of protein sources.
Ingredients
1 banana
1 cup oat milk or almond milk
2 Tbsp almond butter
2 Tbsp hemp seeds
2 Tbsp pea protein powder (optional)
2 tsp agave or coconut nectar (optional)
1 tsp cinnamon
Directions
Blend on high in the Dynapro Blender with the vacuum feature. Enjoy a smooth consistency that doesn't separate, giving you the freedom to make 2-3 portions and save for your busy week ahead!

Enjoy and serve!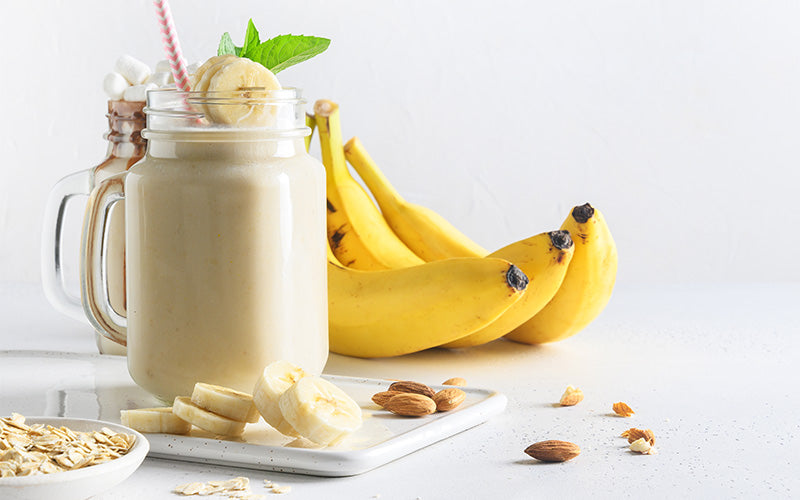 Tools to prepare your recipe
Liquid error (sections/pf-13759a96 line 351): product form must be given a product