A refreshing and healthy summer drink, packed with vitamin C!
Ingredients
3 cups of watermelon
2-4 cups of spinach
3 cups of strawberries
1-2 inches of ginger (optional)
Directions
Prepare your ingredients.

Turn on your juicer to begin juicing, starting with some of the watermelon and then alternating between the rest of the ingredients.

Serve and enjoy!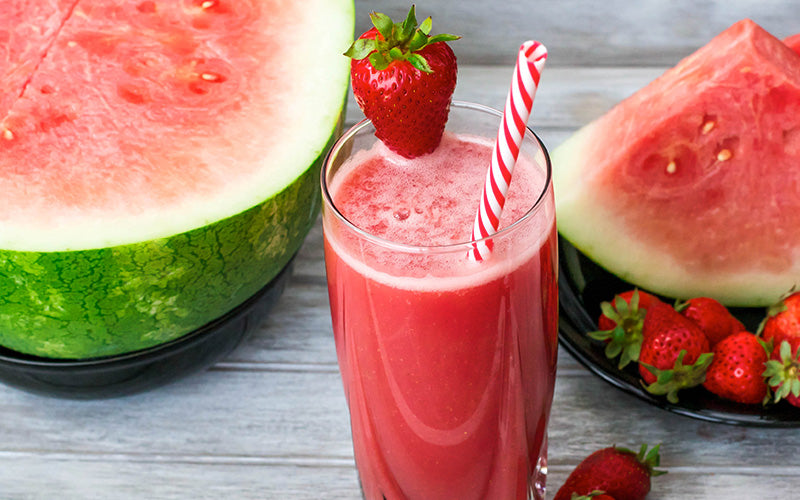 Tools to prepare your recipe
Liquid error (sections/pf-998313c9 line 323): product form must be given a product