Orange You Glad it's Lemonade
As seen in the book, Living With Greenstar by Elysa Markowitz, this juice recipe is one of her summer favorites. Sweet and tart with a rich golden color, this juice supplies you with vitamins A, B1, B2, B6, and C, biotin, folic acid, and a host of minerals. This drink can be your multivitamin for the day.
Ingredients
2 apples
2 oranges
¼ lemon
Directions
Peel the oranges and separate them into small segments. Cut the apples into small slices. Cut the lemon into quarter slices. The peel can be left on.

Loosen the outlet adjusting knob halfway as to prevent the juicer from being backed up.

Feed the produce into the juicer slowly, alternating between the apples and oranges. You can add the lemon slice halfway in.

Pour into a cup or mug. Serve and enjoy!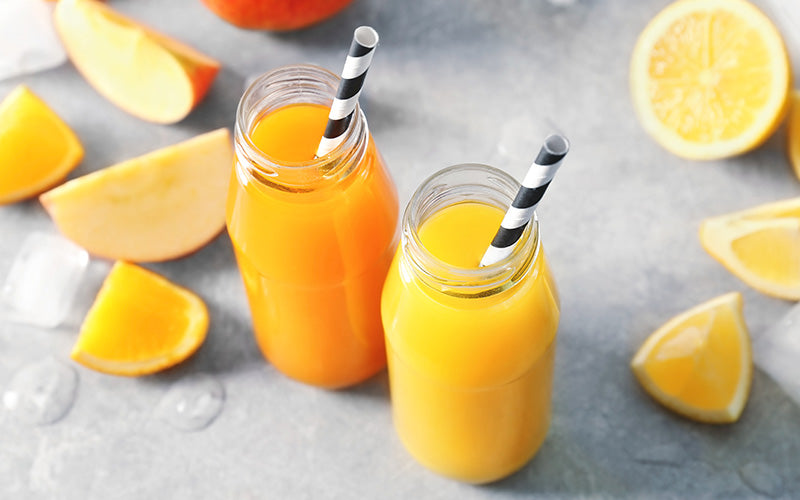 Orange You Glad it's Lemonade
Tools to prepare your recipe
Liquid error (sections/pf-dc8ff914 line 365): product form must be given a product