When juicing, John Kohler suggests having a base ingredient such as cucumbers, celery, jicama root, carrots, zucchini, hard squashes, apples, etc. be 75% of your juice. Then, the other 25% of the juice can be made out of greens that you rotate from one kind to the next. He also suggested keeping the number of ingredients under 5 when juicing.
Ingredients
1-2 cucumber
1 handful of spinach
2-4 slices of apple (for sweetness)
2 slices of lime (optional)
Directions
Prepare your ingredients and turn on your juicer.

Alternate between each ingredient while juicing.

Serve and enjoy!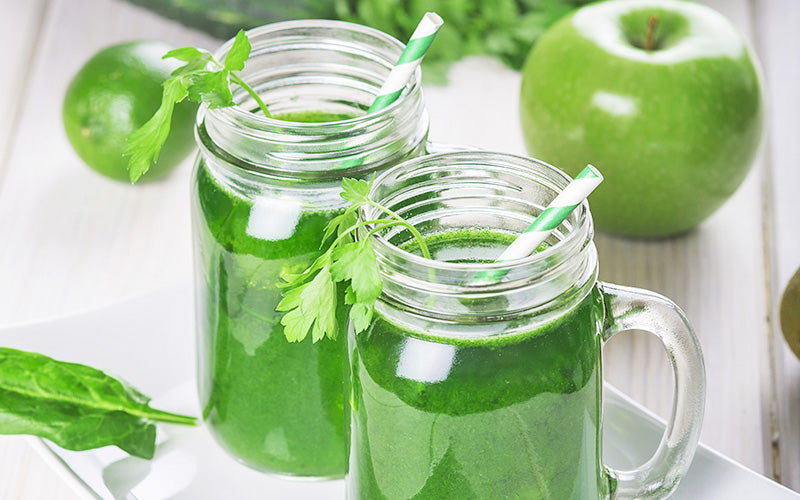 Tools to prepare your recipe
Liquid error (sections/pf-74be28d5 line 305): product form must be given a product