Beet, Apple, and Spinach Juice
"Beet" the heat with this invigorating juice after a long day in the sun. Despite having only three ingredients, this recipe provides you with many vitamins and minerals to help your body restore itself. With a deep, crimson hue from the beet, this juice not only looks great but tastes great.
Ingredients
2 apples
1 beet
1 cup fresh spinach
Directions
Cut the apples and beet into slices no larger than 1½ inches in diameter so that they can fit through the chute of the juicer.

Feed the produce into the juicer slowly and alternate between the apples, beets, and spinach.

Pour into a glass or mug. Serve and enjoy!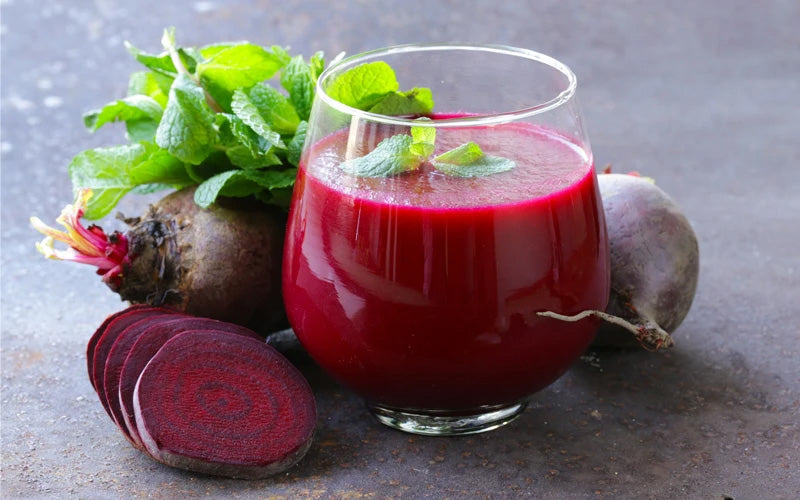 Beet, Apple, and Spinach Juice
Tools to prepare your recipe
Liquid error (sections/pf-4721f6c8 line 325): product form must be given a product