Focus Cold Brew with Cinnamon Oat Milk
Focus better with a lively brew featuring your favorite bean and enhanced by adaptogenic mushrooms. Benefit from a true raw vacuum extraction of both the coffee and the mushrooms, and enjoy the delicious combination as this mixes with creamy cinnamon oatmilk!
Ingredients
4 scoops ground coffee
1 gram lion's mane powder
1 cup oatmilk
1 tsp cinnamon powder
Directions
In the Shine Cold Brew Machine, fill the chamber with water up to the coffee fill line for 4 servings.

Place your ground coffee and the lion's mane powder into the filter basket.

Run the cycle by selecting the button for Extra strength.

Once finished, unlock to release your freshly-made cold brew into the carafe.

Pour out into a pitcher and add the oatmilk and cinnamon.

Use a whisk to mix the coffee, spices, and milk until well-combined.

Serve up this delicious mix in your favorite chilled glass and sprinkle with cinnamon before serving. Store this mix for up to 7 days after preparation.
Chef Tip
You can freeze the mix into ice cubes for easy additions to smoothies or to add to your next batch of hot coffee for an added kick!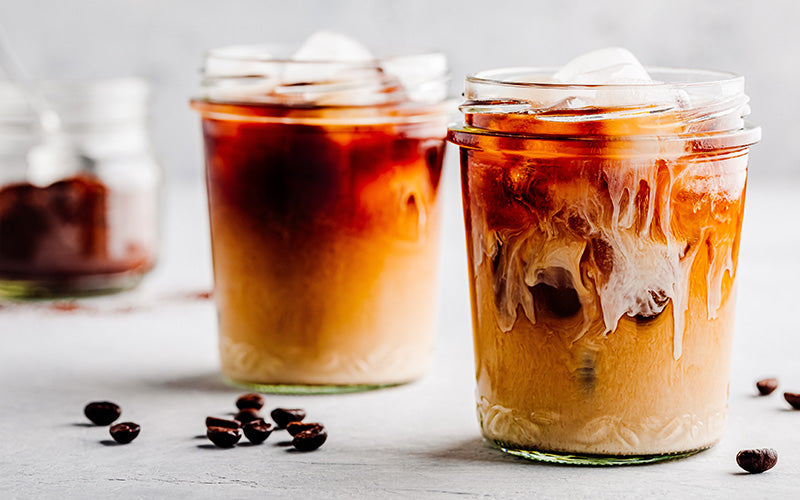 Focus Cold Brew with Cinnamon Oat Milk
Tools to prepare your recipe
Liquid error (sections/pf-9baf0436 line 323): product form must be given a product