Ingredients
1 cup soaked cashews
1 Tbsp pumpkin pie spice
3 soaked raw dates
1 pinch sea salt
Directions for Using the Soyabella
Add your ingredients to the fine screen.

Add 4 cups of water to the carafe.

Press RAW (or Mill) button for 4 cycles.

Pour out milk and enjoy fresh! Store remaining milk in the refrigerator for up to 5 days. Use the leftover pulp to create your next batch of crust or raw cookies!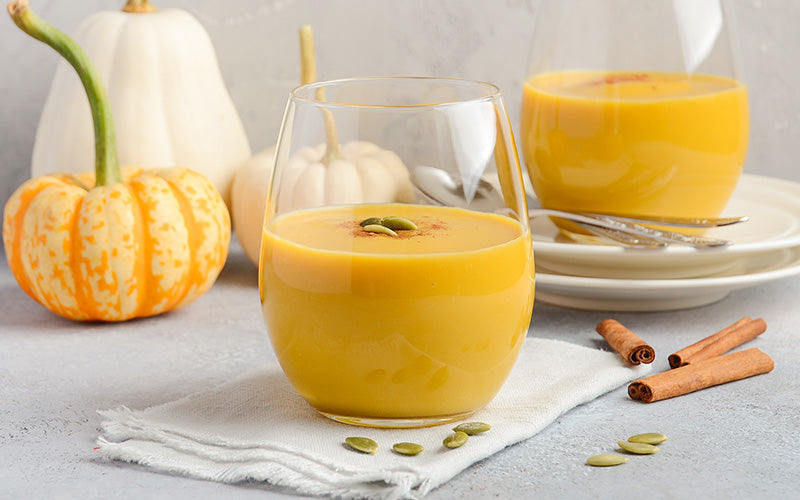 Pumpkin Spice Cashew Milk
Tools to prepare your recipe
Liquid error (sections/pf-ede6f83b line 262): product form must be given a product