Meal Prep Like a Pro! Part 1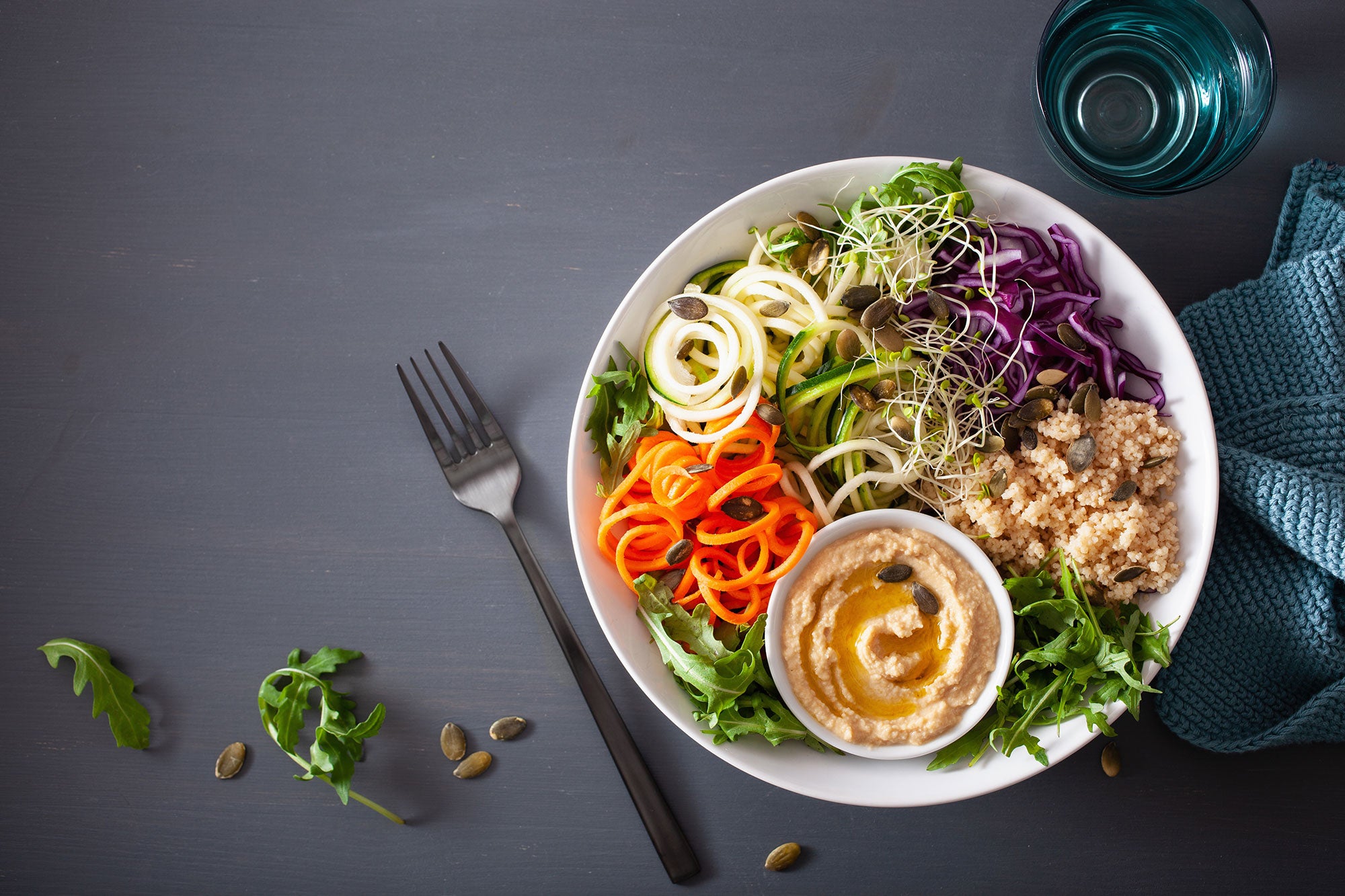 Now that we've eased into 2023 you may be on the road to tackling organization and nutrition. Meal prepping is a great way to ensure you'll always have a healthy meal just an arm's reach away! Getting started with meal prepping is a little like learning to ride a bike—each time you do it, you'll learn something new and working with a week long menu will begin to feel more natural. Studies show that healthy meal prep is in top 3 success habits for living a healthy lifestyle. Here are some tips to get you started.
Batch Prep!
Preparing in advance means you'll be making larger batches of healthy proteins, grains, vegetables and salads than you may have done in the past. You'll need a great storage option for larger batches of things like quinoa, rice and veggie mix ups. Nutritionist and chef Jenny Ross recommends storing your batches in glass containers with locking lids as a clean option that is easily reusable. Finding stacking containers that can nest for easy storage when not in use will save you space in the kitchen as well. Try out our GlasLife Containers for a great option.
Veggie Noodles make a great simple base for lunch entrees on the run. Create fresh noodles from carrots, zucchini, cucumber or yellow squash. Top that base with a great plant based protein like avocado, mushrooms or tofu and then add your favorite toppings. In 3 simple layers, you have a whole meal to enjoy. You can pre-build these and then add the sauce when you enjoy it for best results with prepping and storing these nutrient dense meals for a few days.

In less than 5 minutes, you can have enough noodles for 5 days of meals using the Shine Electric Spiralizer. You'll want about 1½ cups of noodles for a hearty base! The veggie catch in the SES holds 6 cups so you are pretty much set! Sauce can be as simple as olive oil and lemon juice or you can try this great all around tahini blend that tastes great on pretty much ANY combo!
Tahini Blend Sauce
• ½ cup tahini
• ¼ cup lemon juice
• ¼ cup tomato
• 1 clove garlic
• 1 pinch sea salt

Directions: Blend this base and then add other dried spices for variation like chili powder, Italian seasoning or curry powder.
Snacks
One of the simplest snacks to pre-prep is a cold pressed juice! 8 oz of green juice or carrot orange juice provides a flood of nutrients for your body to feast on. The process of juicing is also super simple—you can juice for a few days at a time and store the juice in mason jars. To get started consider a simple compact juicer to eliminate the space you need for this new prep step. Our SJX-1 Easy Cold Press makes this job super simple! Try one of these 2 combos for a simple starting place:
Green Power
Green apples, spinach, lemon, celery—This combo is a quick start into green juicing! Start with equal portions of each in the SJX and then power on, continuously feed through the wide mouth chute for multiple portions.
Carrot + Orange
Simply pre-fill the juicer with ½ carrots and ½ orange segments with the skin removed, let the juicer do the work. Continuously feed from the top for additional servings.
Hydrate!
With any new health routine you'll want to hydrate to keep flushing toxins as they move out. Enjoy fresh water and lemon or herbal teas as a great addition to your meal preps. Our Raw Glass Tea Kettle makes creating raw warm herbal teas fast and easy plus you can brew once and fill a few jars for on the run enjoyment of herbal teas. Toss in some superfoods like goji berries for an added boost of energy to your teas and tonics. We love hibiscus with a little dried orange peel in the GKD. Once we brew the tea we add mint leaves and goji berries, plus a few fresh citrus segments. Hydrating well keeps hunger and cravings at bay!

These tips are just the beginning for your weekly meal prep routine. We will be back next week with round 2! Check your inbox for more tangible tips and tricks to make healthy living easy!
Liquid error (sections/pf-bdb25171 line 363): product form must be given a product